Electronics Manufacturing Capabilities
Get Your Free Quote on Any of Your Project Needs. We will get back with you within 24 hours.
Giltronics Associates Inc. a leading provider of electronics contract manufacturing services (EMS), delivering industry design and manufacturing capabilities, as well as extraordinary attention to service and detail.
Our printed circuit boards and printed circuit board assemblies are all tested using in-circuit testing and AOI inspection for open and shorts. Cross sections are done in our laboratory to check for inlayer disconnects and via hole wall copper thickness. Testing for open, shorts, resistance, and capacitance are ways we manufacture and supply a perfect product.
In SMT, for example, there are various reasons why it is not possible to measure the position of assembled components on a printed circuit board taken from production. For this reason, auxiliary devices such as glass measuring plates are used to determine the placement accuracy. For optimal gain of knowledge about the behavior of the systems, the measuring process should simulate as closely as possible the usual production.
About Giltronics Associates Inc.
Giltronics Associates Inc. is a global contract and U.S. electronic manufacturer for the electronics industry, specializing in Electronic Contract Manufacturing (ECM) and Electronic Manufacturing Services (EMS). Located in Los Angeles, California, Giltronics Associates Inc. responds to the demands of a rapidly developing electronic industry, providing surface mount technology, printed circuit board assembly, OEM, ODM services to a wide range of industry markets, and is a modern day electronics manufacturer that is focused on bringing advancements, including automobile industry, medical industry, audio, aerospace industry, artificial intelligence (AI), virtual reality (VR), robotics industry, sensor technology, Bluetooth and wireless technology.
The company is looking for partners in development of instruments that is used for the early detection, prevention, and elimination of infectious diseases in the body based on electronics technology. Giltronics Associates Inc. has a team of experienced professionals that are dedicated and ready to partner with the right companies.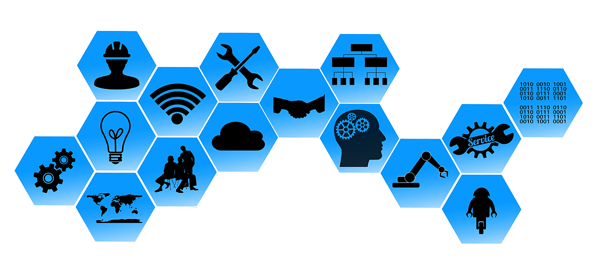 Capabilities to Meet Today's Tech Trends
 

ITEM

CRAFT ABILITY

Surface Finish
HASL, Immersion Gold,Flash Gold,Gold Plating, OSP,Immersion Tin etc.
Layer
2-30 layers
Minimum Linewidth
3mil
Minimum Line space
3mil
Min space between pad to pad
3mil
Minimum hole diameter
0.10 mm
Min bonding pad diameter
10mil
Max proportion of drilling hole and board thickness
1:12.5
Max size of finish board
23inch*35inch
Rang of finish baord's Thickness
0.21-7.0mm
Minimun thickness of soldermask
10um
Minimum linewidth of Idents
4mil
Min Height of Idents
25mil
Color of silk-screen
White,Yellow,Black
Date file format
GERBER FILE and DRILLING FILE, PROTEL SERIES, PADS2000 SERIES, Powerpcb SERIES, ODB++
E-Testing
100% E-Testing;High Voltage Testing
Material for PCB
High Tg Material;High Frequence(ROGERS ,TEFLON ,TACONIC ,ARLON) ;Halogen-free Material
Other test
Impedance,,Testing,Resistance,,Testing, Microsection etc.,
Special technological requirement
Blind & Buried Vias and High Thickness copper
Main Production Equipment

Line 1
Semi-auto printer +JUKIKE2050M + MV2C-A + MPA-3 + Taiji soldering machine(11 ZONES)
Line 2
Semi-auto printer +JUKIKE2050M + MV2C-A + MPA-3 + Gelin soldering machine (5 ZONES)
Line 3
SPP-G1 + JUKIKE2060CM + YV100XE + MPA 3 + FLEXTRONICS REFLOWER (5 ZONES)
Line 4
DEK ELA + JUKIKE2060CM + YV100XE + MPA-3 + KELONG REFLOWER (8 ZONES)
Line 5
DEK ELA +YV100XE + YV100XE + 2060+ HELLER 1800W (8 ZONES)
Line 6
SPPD + TCM3500Z + HELLER 1800EXL(8 ZONES)
Line 7
America PACEST350 BGA 2 sets of counter- repairing stations
Line 8
Bonding machines, ASM-AB599 ( 5 sets ) ASM-AB520(6 sets) ASM-510C(5sets)

SMT Speed

CHIP components SMT speed 0.3S/ pcs, max speed 0.16S/ pcs.

SMT

Smallest SMT components size can reach to 0201, accuracy can reach to 0.1mm. can SMT PLCC 、 QFP 、 BGA 、 CSP and so on,leg distance can reach 0.3mm。We have advanced technology in SMT supper-thin PCB, FPC gold finger and so on. Can SMT/DIP mixed SMT/DIP TFT, drive –engine, mobile main board, battery protection circuit and some other difficult products and components Small order manufacturing from pcb manufacture –material purchasing –SMT/DIP processing –testing/ package—7days of delivery.